With millions of visitors a year, I'd like to think of Miami Beach as a welcoming city. Helping us to connect even further with this very important market was the recent Grand Re-Opening of Visit Miami Beach visitor's center now located in the Miami Beach Convention Center. What began as a collaboration,between the Miami Beach Chamber of Commerce, the City of Miami Beach, The Miami Beach Visitors and Convention Authority, the Miami Dade Tourist Development Council and the Greater Miami Convention and Visitors Bureau, a facility to educate and serve our visitors has now expanded into a full-service concierge and retail outlet.   We are here to provide service to the attendees and visitors of the Miami Beach Convention Center and make sure they have a pleasurable experience.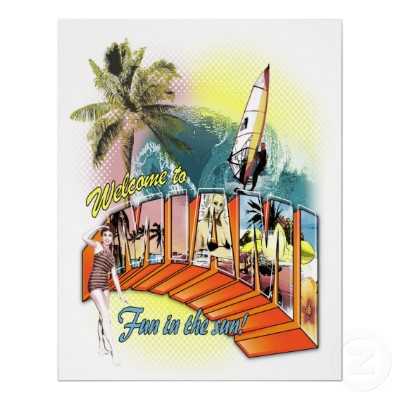 Since 2002, the original Visitor's Center has effectively served more than 50,000 people annually with multilingual information and amenities. However, I commend Bob Balsam, General Manager of the Convention Center, for his vision to expand the service to rival major cities San Diego, Chicago and Houston, all benchmarks for their own visitor centers. Our facility's new home allows us to not only reach tourists, but also conventioneers, who no longer have to venture far from their business at the Convention Center to obtain information. In addition to a wealth of information and literature, guests receive personal insight and recommendations from Dona Zemo, Monique Beadut, Matthew Perl and Sarabeth Beitchman, who with a combined 30 years of experience make a seasoned team in making our visitors feel at home. Sunblock, aspirin and cold medicine, as well as a complete line of travel necessities, while the neighboring retail outlet carries souvenirs from our professional sports teams, books about Miami Beach, cards, posters, clothing and other sundry items. The Center is the sole distributor of the Miami Beach InCard, and "Go Miami" discount tourism programs that allow visitors to enjoy special pricing on the goods and services of more than 400 participating businesses. The implementation of user-friendly, interactive touch screen terminals providing additional information about tours, dining, attractions, hotels, cultural venues and activities are in the works.
The visitor's center is located in Hall C of the Convention Center and is open 10a.m.-4p.m. daily, but will remain open late on select evenings, as well as offers satellite services in other center halls during conventions. The re-launch of this state-of-the-art facility is key in helping us communicate the incredible history, attractions and recreation our city has to offer. It aims to provide an enjoyable service to our visitors, helping them to make the most of their time in Miami Beach and hopefully confirming our city as their preferred vacation/business spot for years to come. As a businessman, I also recognize it as a prime opportunity for exposure. If you haven't already, I encourage you to provide your information for distribution and get to know the incredible concierge team over there.
At your service,
Jason Loeb, Sudsies
Chairman, Miami Beach Chamber of Commerce.