Since becoming Chamber Chairman, I've realized just what a strong business network this community is. We certainly work hard, but in true Miami Beach fashion, we also know how to play hard, as seen by the successful gala on June 4.
The Miami Beach Convention Center was transformed into a glamorous space nostalgic of black & white television days. "Jackie Gleason" commanded our attention as MC and we were even treated to a special performance by "Marilyn Monroe." It's always fun to recall these iconic figures, but I'd like to highlight a few of today's local icons, who were honored that evening for paving a legacy of their own.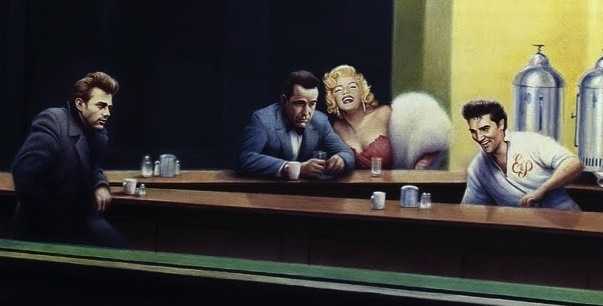 *  Mayor Matti Herrera Bower: I think we can all agree that this woman is a powerhouse. Dubbed "the People's Mayor," she does indeed fight for the well-being of our children and those in need, as well as supports the business and vitality of our community. We honored her with the Lifetime Achievement Award, yet I have a feeling this is only the beginning of Mayor Bower's accomplishments on behalf of our city.
*  Bill Johnson: As Port of Miami Director, Bill not only oversees the world's busiest port, but presides over its substantial revitalization project and largest capital improvement program to date. Bill's leadership has excelled this key economic source and its was an honor to bestow to him this year's Excellence in Tourism Award.
*  Dr. Barth A. Green: Dr. Green is a true example of those who utilize their talent to truly make a difference. He uses his hands to heal those with spinal cord injuries and his heart to communicate a cause for a cure through Project Medishare, Shake-a-leg Miami and Miami Project to Cure Paralysis. It was a great pleasure to serve him the Distinguished Service Award.
*  Brett Ratner: This year, we introduced the City National Bank Hi-Tides Outstanding Achievement Award, a designation with special meaning to me, as I maintain that support of your community benefits all. The inaugural award went to good friend of mine, Director and Producer Brett Rattner. With eight feature films grossing more than $1.5 billion worldwide, well-known documentaries and television shows and a slew of large brand clients, Brett has forged great success. Yet, he never forgets his roots and continues to be involved in the Miami Beach community, using his influence to draw awareness to just how special this city is.
Furthermore, I'd like to recognize the attendees that evening which consisted of the lifeblood of our organization, the membership of The Miami Beach Chamber.  In reference to the Jackie Gleason adage, indeed it was sweet. I hope we showed you a good time. For those of you we missed, we look forward to seeing you next year.
At your service,
Jason Loeb
Chairman, Miami Beach Chamber of Commerce.